Laddie's World

Téa's Page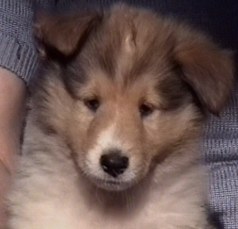 My turn!
Name: Téa, CGC.,HC., NC
Age: 3 years
Birthday: October. 4, 2002
Breed: Collie
Variety: Rough - Sable and White (white factored)
Hobbies: Playing, playing, playing, tormenting my big brother and oh, did I mention playing?
Occupation: Best friend and obedience instructor's assistant.
So who am I? I'm a puppy with attitude! But good attitude. I like people, I love other animals and I really enjoy working for Mom. I have lots of confidence and even though I like to have a good time with my friends I can play nice even by myself.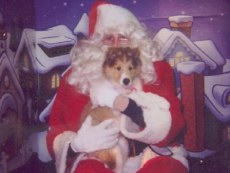 All in all I just want to enjoy my life, but when its time to work I can work pretty well. Sometimes it's hard, but I do my best and Mom is always fair so even if I didn't do very well she doesn't get upset by it.
I was born into a litter of ten with 3 brothers and 6 sisters. By the time I was 6 months I had already been on a plane, had been helping mom in her classes for 4 months, finished my Puppy Kindergarten School (at the top of my class of course!) and passed my
AKC Canine Good Citizen Test
. I get to go to work with mom 3 days a week and I love it! So much to sniff, so many dogs and puppies to play with... It is so much fun! I can't imagine what would be more fun than this!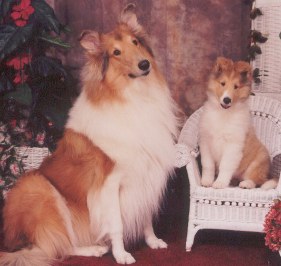 I really like my big brother too. He's lots of fun to play with and really teaches me a lot, but he is a bit of a push over sometimes. He lets me win a lot of games and even lets me share his food! Sometimes. He can be a little stuffy too though and when he's working, boy is he ever serious! But he's happy that way so I guess there really is no way to complain about that since he plays the most when he's happy. I think he's getting easier to trick as time goes on but I don't think he'll ever admit to that!
The rest of my family is great too. The kids are lots of fun to play around with and Daddy just likes to goof around even though Mom doesn't always like it. All in all I'd say this has been a great life and home so far and I just know its only going to get better. How can it not?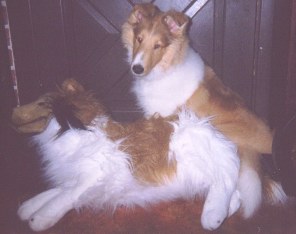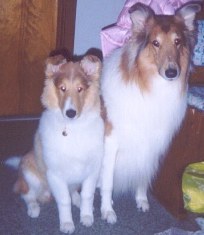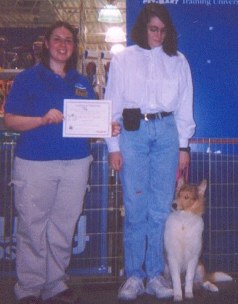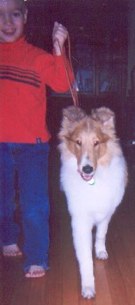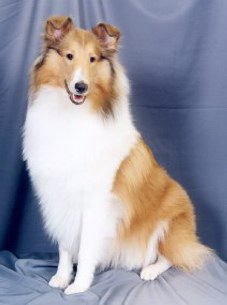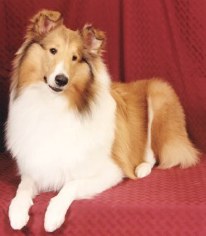 Hey all! Ever heard of Lure Coursing? Its a sport where a dog (normally of the hound group, specifically the sight hounds) gets to chase after something moving from it. In our case it was a white shopping bag.
I had the chance to do it a few months back with some of other collie friends and it was awesome! I did the whole course 4 times!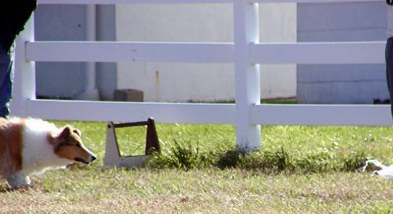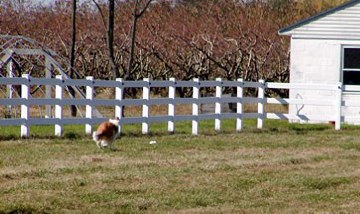 Talk about intense!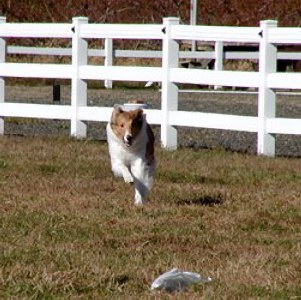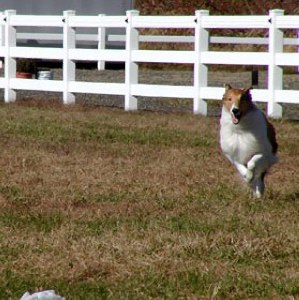 There's that little grocery bag. I've never looked at them the same way again!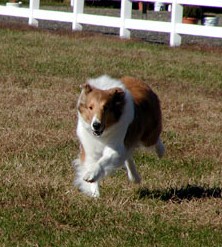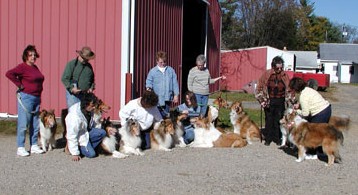 And of course, we had just had to pose. There are actually 15 of us there. Some were just camera shy!
Want to see the others in action? Check this page out!

Show Pictures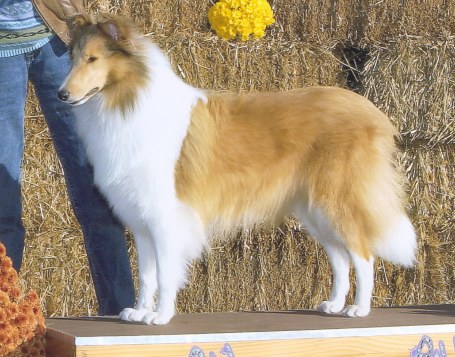 Well, this is me (of course!) after a long day at my first dog show only a week after my first birthday. I wasn't competing, I was just there for the exposure. Mom couldn't help but have a picture taken of me. Apparently she's hoping there will be many more like this except with pieces of ribbon being held near me. I'm not sure what that's all about yet but she seems to be a bit excited by it.
* * * * *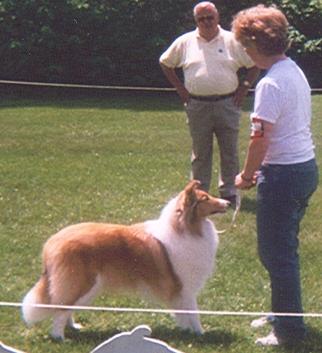 Well this is me at my very first real show. My friend holding the leash is Beverly. My mom was too nervous about taking me in so Beverly was kind enough to do it for her. This is the Novice Class and I took a first! Whoo Hoo!
* * * * *

Yay me! I have ribbons now! Whatever thats supposed to mean. Here I am after being expertly handled to my recent 2 point win in Timonium Maryland on Sunday, April. 24, 2005, by professional handler, Ms. Christine Chin, under the esteemed collie breeder and judge, Mr. Joeseph Koehler. Now my mom finally has a picture of me with those silly little ribbons.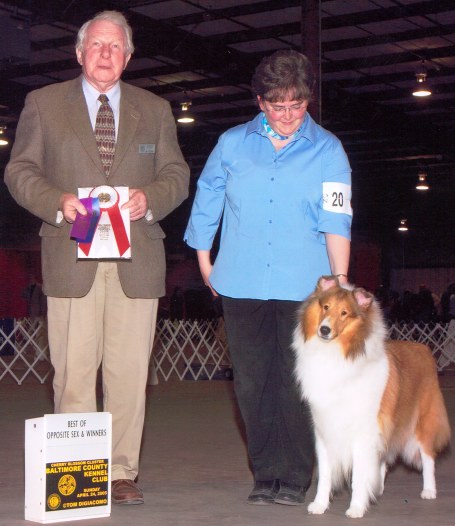 Don't worry everyone! More to come as I grow!