Laddie's World


Contact Us




Problems with the site?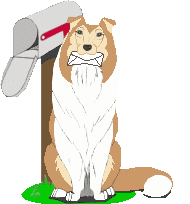 Questions?
Advice or new information about collies?
Just want to say "Hi"?
TELL US!!!!!
Whether you're a new fan of collies or an old friend, feel free to drop us a note. We take useful suggestions and constructive criticism. We may not answer the hate mail but all others we will cheerfully reply!